We are pleased to announce Brocade – PSNC – CERN Contest on SDN Application Development for research institutions from European Union. We establish the contest to bring SDN applications development to a new level with the involvement of leading research and education organizations across Europe. To apply to the contest you should develop SDN application and submit it for evaluation. More information about the contest and deadlines can be found at call for proposals page and your application can be submitted here – join the contest.
Network-Function Virtualisation (NFV) and Software-defined Networking (SDN) will be fundamental to most provisioning strategies in future and are hugely important developments in networking. SDN, which separates the control plane (the part that routes and directs traffic to and from the data centre) from the data plane (which carries the traffic), enables businesses to react to change by manually controlling the flow of resources, making network management simpler and faster. The real push for SDN has come along with the widespread adoption of cloud software and applications. Band-aid solutions in widespread use can no longer manage the pressures that cloud computing generates for networks, whereas SDN has the elasticity and scalability needed to cope.
To start with your future-ready network faster and easier Brocade presented Brocade's SDN Starter Kit.
For SDN to deliver on its full promise, it must be enabled by open networking technology. Brocade offers scalable, SDN-enabled and SDN-ready networking platforms, including the Brocade MLX Series router, Brocade VDX switch, and Brocade ICX switch families. Those platforms support OpenFlow 1.3, which allows operators to address complex network behavior, optimize performance, and leverage a richer set of capabilities. Moreover, Brocade pioneered a unique hybrid port that can run OpenFlow 1.3 and traditional networking ‑ows at the same time. So you can build tomorrow's infrastructure without disrupting today's business.
To implement SDN using these products, Brocade offers Brocade SDN Controller. The Brocade SDN Controller is the ­first commercial controller built directly from OpenDaylight code, without any proprietary extensions or platform dependencies. Users can freely optimize their network infrastructure to match the needs of their workloads, and develop network applications that can be run on any OpenDaylight-based controller. An early supporter of SDN initiatives such as OpenFlow and OpenDaylight, Brocade is helping organizations realize the promise of open SDN through tested, carrier-grade products that support collaborative development and self-service innovation.
What is the SDN Starter Kit?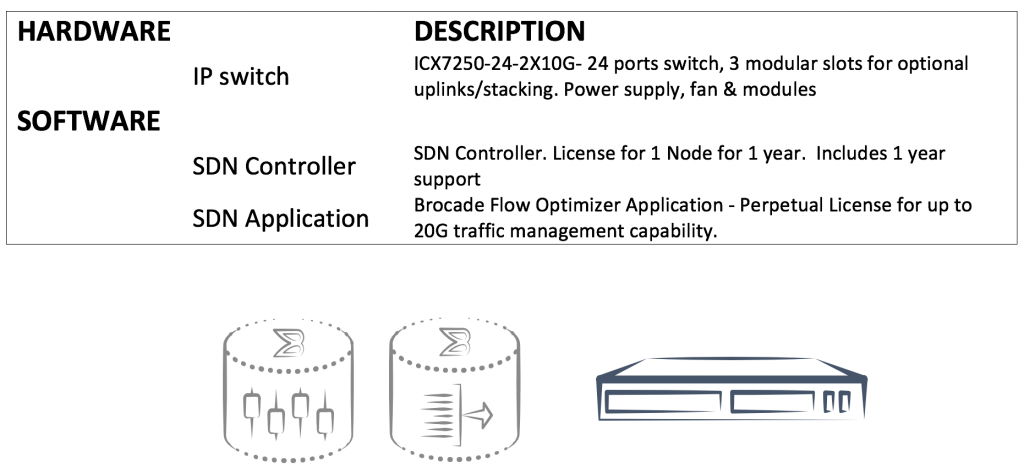 How do I get started with SDN?
In order to be eligible for an SDN Starter Kit:

Your organisation must be based in Europe
You must be willing to work with Brocade
Fill in the "SDN Starter Kit Request Form"

Available on-line: Request NOW!
@TNC16 – at the Poznan Booth # N3 or from the Brocade Booth # N8
Poznan, Cern & Brocade will review all request forms
By June 24th 2016 – all requests will be notified

Request accepted = successful request
Request rejected = limited availability